This screen is very similar to the Fleet Manager. But the Equipment Manager's purpose is to allow for the creation and editing of equipment within the already-set-up fleets and groups of fleets.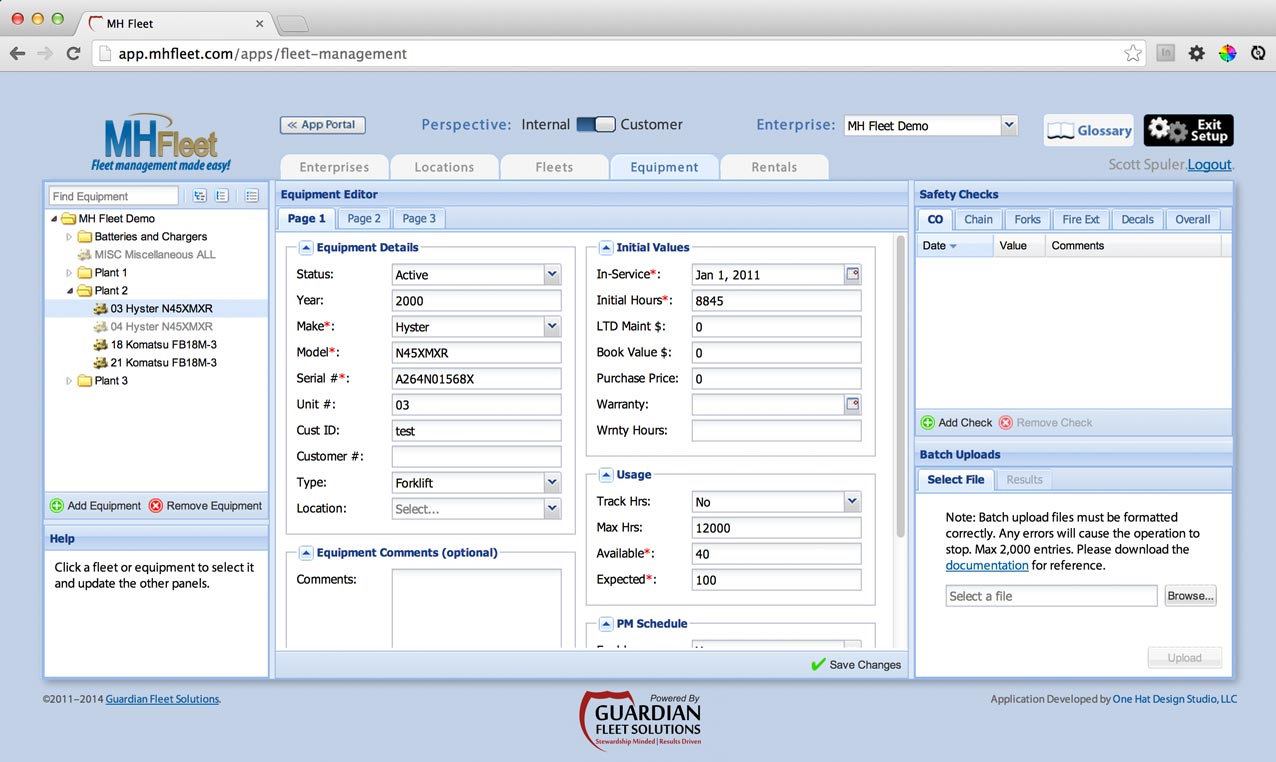 Equipment Tree
This panel is very similar to the Fleet Tree panel seen earlier, but with a few important differences. It now adds leaf nodes, which represent single pieces of equipment. They are displayed and sorted according to unitNumber. Clicking a leaf node will select it and update Equipment Editor panel on the right.
A pair of buttons appears at the bottom of this pane, allowing for creation and deletion of equipment nodes. Access to the Delete button is determined by a user's task permissions.
Equipment nodes can be dragged-and-dropped from branch to branch, allowing for easy editing of equipment placement within the hierarchy.
Equipment Editor
All the setup data for each equipment can be viewed and edited here. This panel is split into three tabs, based on groups of related data.
Required fields are marked with a red asterisk. Many fields have default values.
Up to five files may be uploaded including a photo of the equipment. This is a good place to store warranty information, maintenance contracts, lease agreements, and so on. Any files uploaded may be easily downloaded on the Equipment Summary panel, which is found on the dashboard.
Batch Upload
Equipment may be uploaded in bulk using specially-formatted CSV files. Accompanying documentation explains how to do this.